<! === TED BUDE NASLEDOVAT TEXT (OBSAH) STRANKY === >
Former news
TWINFUSYON 2017

Within the
TWINFUSYON
project, we have organized a winter school and workshop
New Frontiers in 2D Materials: Approaches and Applications
(15.–20. 1. 2017, CNRS, Grenoble). Final program program not available yet, thus here you find a
preliminary program
. Within the
TWINFUSYON
project, we have organized a winter school and workshop
New Frontiers in 2D Materials: Approaches and Applications
(15.–20. 1. 2017, CNRS, Grenoble). Within the
TWINFUSYON
project, we have organized a school and workshop
Advanced School on Modelling and Statistics for Biology, Biochemistry and Biosensing
(11.–19. 9. 2016, JKU, Linz).
XTOP 2016

We have organized the international conference
XTOP 2016 – 13th Biennial Conference on High-Resolution X-Ray Diffraction and Imaging
, from 4th to 8th September 2016.
CZELTA project station
<! img src="http://czelta.utef.cvut.cz/img/ALTA_Logo.png" height="145" valign="middle" />
In recent months there was finished an installation of a new station of CZELTA project – right under the roof of our building. An instrument devoted to registration and measurement of atmospheric showers of cosmic radiation consists of 3 scintillation detectors and related electronics; most parts are provided by Institute of Experimental and Applied Physics of Czech Technical University in Prague, some components were purchased through an OPVK grant from our institute. Photos from installation are here.
Opening of the Electron microscopy laboratory 2012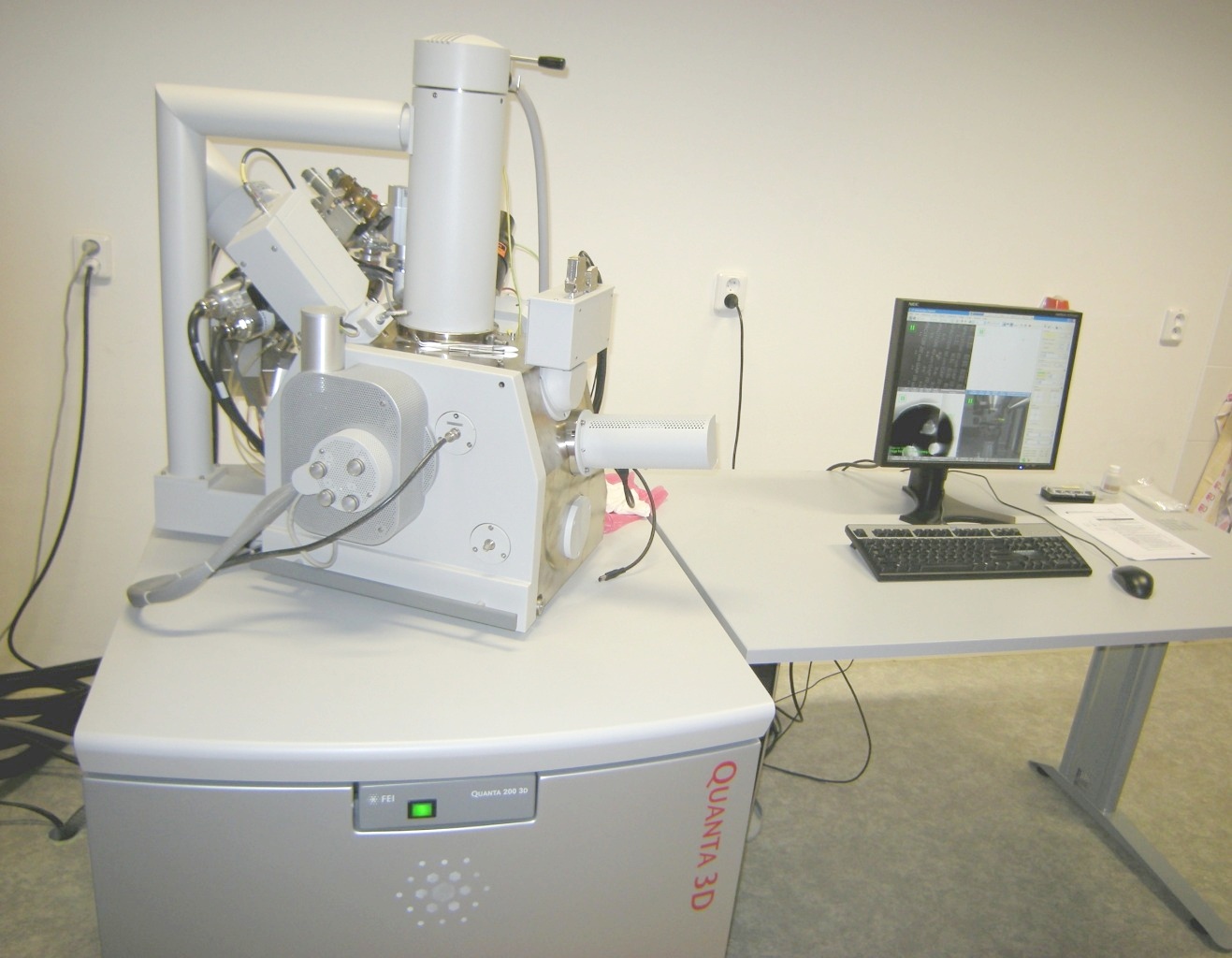 Electron microscopy laboratory has been established in collaboration with FEI Czech Republic. It has been opened on 21.3.2012. See our labs for more information.
Optical conference 2009
Workshop Structure 2008
Workshop Structure 2008 with a school of synchrotron radiation applications will take place in Valtice, 16.–19. 6. 2008.
Opening of the Clean room laboratory for silicon device technology 2007
New location at Kotlářská 2006
In July 2006, we have moved into the reconstructed building nb 9 at Kotlářská faculty area.
How to get to Kotlářská? Map and transportation.
---
<! Please, address your comments considering this WWW page to Petr Mikulík. br> (c) Department of Condensed Matter Physics Novinky.en.shtml changed on 21.03.2012

<! end of id="content">